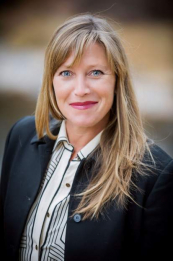 With over two decades of dedicated service in the Vail Valley, Linda delivers exceptional results for her clients. Whether looking to sell your property, buy a full or part-time home or investing in the Vail market's lucrative real estate opportunities, this is the valley and Linda is the Agent to help you!
Linda has lived in Vail since 1996, thriving in the adventurous outdoor lifestyle and pursuing all areas from East Vail to Gypsum. Her in-depth knowledge of the market helps empower and guide clients to make the most informed decisions when finding their dream home. Linda ensures that each and every client she has the privilege of working with not only receives the VIP treatment but the highest and most honest level of service as well.
For Linda, Vail Valley is not just a place to live; it's a lifestyle. Her passion for community shines through in her work, and she has established herself  as a trusted advisor for newcomers and long time residents alike.
970.390.4658
linda(at)viprealestateco(dotted)com

FA# 040023070
Contact Linda