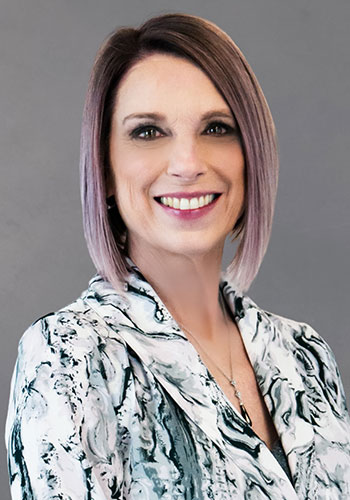 Tammy Welsh began her professional career in newspaper advertising and marketing before
building a successful skin-care business based on excellent service and results. It is these
qualities, along with her real estate expertise and market knowledge that makes her a valuable
asset when buying or selling a home in the Denver Metro Market.
Tammy, along with her husband and three children, made Colorado their home over thirteen
years ago. It was their love of the outdoors, mountains and skiing that brought them here, and the
feeling that Denver was the perfect place to raise their family. Tammy's children have all
graduated college so she has the time needed to devote to her clients.
Now in her eighth year as a Realtor, Tammy brings her local expertise and a "client-first"
attitude to all her real estate transactions and feels that her accessibility and communication are
what set her apart. "My goal is to address a client's concerns before they even ask."
Tammy particularly enjoys working with Buyers and Sellers relocating to the Denver area. "We
completed two out of state moves with three small children, so I understand how stressful this
can be. Finding the right neighborhood, schools, proximity to work, etc is so hard when you
don't know the area. I want to help my clients moving from other states to find the perfect
home".
Tammy also enjoys serving Active Military and Veteran clients. Her son is an Active Army
Officer serving in Germany. Helping the Senior community transition is another area of focus for
Tammy, as she's had personal experience with placing a family member into an Assisted
Living/Memory Care facility and selling their home.
In her spare time, Tammy enjoys reading, working out and traveling with her husband. They also
enjoy hiking, camping, skiing and cooking together.
If you're looking for a Realtor who has market savvy and will devote the time needed to sell
your home, or help you find a new one, then Tammy is a great person to have in your corner. She will listen to your needs, be a tough negotiator, keep your transaction on track, and enable a smooth closing.
Call Tammy Welsh at VIP Real Estate for your buying, selling or investment needs.
Real Estate Negotiations Expert, Certified Military Residential Specialist, Senior Real Estate
Specialist
720.580.4373
tammy(at)viprealestateco(dotted)com

FA# 100067558
Contact Tammy
About