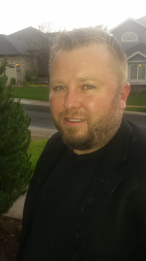 Life is short. My primary focus is to live and work passionately to help others realize their dreams and goals. Through my career path as a business entrepreneur and sales professional I have been blessed to work with and for amazing people and companies. Those experiences have loaded my tool belt with skills that have helped me to reach great professional and personal achievements. Whether as a hospitality leader with multiple awards and success or a top sales management professional with accolades for customer service, sales volume and several professional certifications I am eager to be of service to my clients and customers.
A Colorado Native, spending my early years in summit county and now living Centennial, CO I feel that I get to live, work and play in some of the most beautiful areas in the country. My wife of 22 years and I have 5 amazing children and are actively involved in the community we reside. Most of our time is spent in Centennial as we have 5 children ranging in age from elementary to nearing the end of university. Whether hockey, dance, cheer, choir, gymnastics, pta or other child centered community events we are there to help and support. I served as little league president for 2 years and coached youth baseball for 15 years. My wife and I have also organized golf tournament fundraisers for our children's schools and athletic programs.
I specialize in residential real estate along the front range and into the Colorado Rocky Mountains. Real estate with altitude is not just a tag line, but a way of life for Colorado Real Estate. I cut my teeth in real estate in 1995 with my future father in law who was the number 1 broker in North America for ReMax for many years. I have been blessed to sell amazing homes from golf communities in Scottsdale, AZ to mountain resorts in Grand Lake, CO. If you are looking for a first home, dream home or investment home I have the experience and ability to achieve the success you deserve.
Work hard, have fun and make a difference.
303.579.1829
zachf(at)viprealestateco(dotted)com

FA# 100057041
Contact Zachry